■
AES Gener/SAM – Alto Maipo Hydropower Plants (531 MW, 67 km of tunnels and caverns) - Owners Engineer: Engineering work and geological supervision for construction.
Valhalla Energy – Espejo de Tarapacá Pumped Storage Project (250 MW, 4 km of tunnels and caverns) – Detail and Basic Engineering for underground works.
Epril SpA – Epril Run of River Power Plant (20 MW, 2,4km of tunnel) – Detailed engineering for underground works, alternative design and analysis.
SN Power- Cheves Hydroelectrical Central (168MW 24,70Km tunnel) - Personnel training about owner's engineer. Productivity, health, security and claims expert consultancy.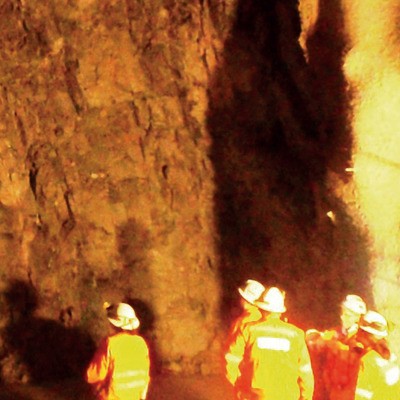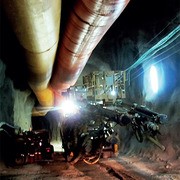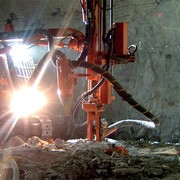 ■
Codelco – Use of TBM for ventilation tunnels at Underground Chuquicamata (4.3 km of ventilation tunnel excavation). Feasibility engineering: review of geological-geotechnical information, determining of TBM use for the excavation.
Quellaveco/AngloAmerican – Asana diversion tunnel (7.7 km of tunnel) – Supervision of construction geology and works engineering.
Codelco – Phase I of PNA Caverns División Andina (4500 m3 of caverns) – Geological/geotechnical review of works, optimization, replanning and construction supervision.
Nyrstar- Cotonga and Coricancha Mines - Ground Control Management plan auditory for the Peruvian mines.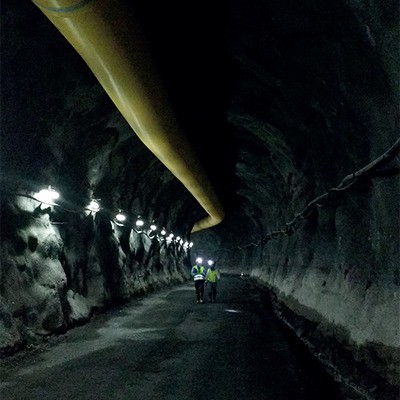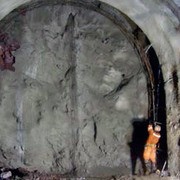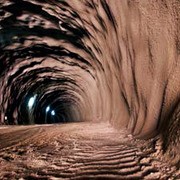 ■
MOP/Costanera Norte – Kennedy Tunnel (1.2 km of tunnel, 4 and 5 lanes) – Detail engineering review, development of geotechnical models and stability and structure review.
Los Libertadores Highway - Chacabuco Tunnel Los Libertadores Highway (2 km of tunnel) – Structural review: visual inspection.
Codelco/MOP - Aconcagua Bioceanic Tunnel – Expert Advising: geology, geotechnia, program and costs.
Grupo Costanera SpA- Americo Vespucio Oriente concession, Príncipe de Gales - Los presidentes (5,2Km)-techincal consultancy on bidding process offer engineering.